Competitive and Pre-Competitive
Once swimmers gain confidence in the water, it's time to master the techniques that pave the way for long-term success in competitive swimming. Our training emphasizes proper stroke mechanics, utilizing proven progressions and focusing on drills and distances that are developmentally appropriate.
Our pre-competitive training prepares swimmers to join a competitive swim team, equipping them with all the necessary skills for enduring success in the sport. Even if they opt not to pursue competitive swimming, they will acquire the ability and knowledge to ensure safety around water, a positive attitude towards physical activity, and proficient swimming techniques that will serve them for a lifetime of aquatic enjoyment.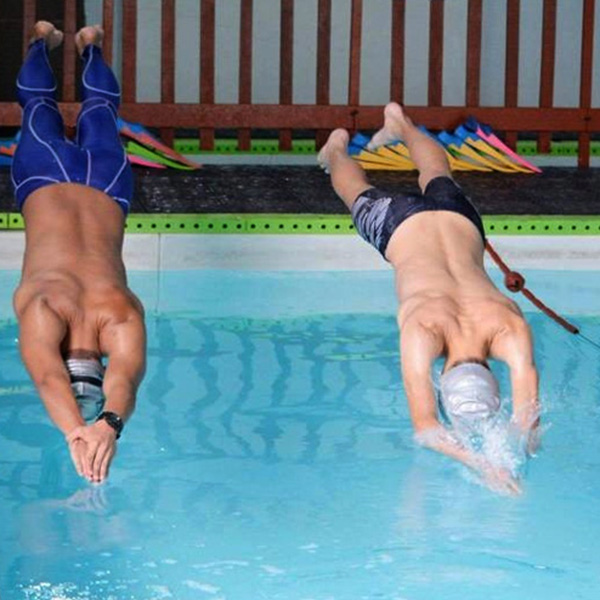 Why Choose Competitive Swimming
Competitive swimming extends beyond being a fun sport or a simple energy burner. It offers substantial physical, mental, and social benefits for both adults and children. Swimming demands intense focus and discipline while exercising nearly every part of your body, including your muscles and cardiovascular system. The skills honed during competitive swim training can also be applied to other life areas, such as work, school, and relationships.
Here are 10 compelling reasons to consider joining competitive swimming
Prerequisites for Joining Our Competitive & Pre-Competitive Program
We require candidates to possess a certain level of swimming skills before joining our competitive & pre-competitive training. We recommend completion of our Level 5 Learn to Swim program, or at a minimum, the ability to swim all strokes for 50 meters effortlessly. This ensures that candidates are physically fit and skilled enough to handle the training intensity and keep pace with progress.